Thomas Scholarship
Foundation Barossa's scholarships support students that might not otherwise go on to TAFE and university.
The three year scholarships can pay for tuition, accommodation or equipment.
Through these scholarships, Foundation Barossa is helping young people to contribute to the future of the community.
Foundation Barossa Thomas Scholarship
David and Barbara Thomas established the Thomas Scholarship in 1998.
The scholarship aims to ensure that students' aspirations are not hampered by their family circumstances.
Who benefits from the scholarship?
The Thomas Scholarship is available to undergraduate university and TAFE students.
Each scholarship provides up to $18,000 over three years, which can be shared between a number of students.
The scholarship offers work experience and mentoring with Barossa businesses.
Who can apply?
Applicants must:
Be studying Year 12 or have completed Year 12.
Be studying or working.
Have a parent from the Barossa or working in the Barossa wine industry.
Live in the Barossa or South Australia.
Have selected a TAFE or university course in the scholarship year.
Applicants need to demonstrate:
academic capacity
financial need
personal commitment to bring skills back to the Barossa
motivation to succeed.
Students studying courses relevant to the needs of the Barossa wine industry will be given preference.
More Information
For further information, contact Annabelle Elton-Martin, Executive Officer on 0455 774 333.
Donations
You can support your community and Foundation Barossa by donating directly to the Thomas Scholarship.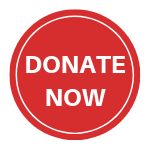 ---
Thomas Scholarship recipients
2010 Chloe Roesler
2011 Tirryn Nankivell
2012 Lisa Rohrlach
2013 Morgan Rigby-Meth
2014 James Fox
2014 Jessica Leirsch (1 year)
2015 Ashby Schilling
2016 Deanna Kerr
2016 Morgan Leske (1 year)
2014 Thomas Scholar – James Fox
James is studing Oenology and Winemaking at Adelaide University.
Photo: Steve Clarkson (Thomas Scholarship, Industry Advisory Group), James Fox (2014 Thomas Scholar) and Karl Martin (Foundation Barossa Director – Thomas Scholarship).
2013 Thomas Scholar – Morgan Rigby-Meth
Morgan is undertaking a Bachelor of Education at Adelaide University.
2012 Thomas Scholar – Lisa Rohrlach
Lisa is undertaking a Bachelor of Agricultural Science at Adelaide University.
Photo: Anita Bowen, Steve Clarskson, Lisa Rohrlach and Leanne Hutton.