Donate to Foundation Barossa and help your community
A donation to Foundation Barossa is an investment in the future of the Barossa Region and will assist in creating a stronger, more resilient and inclusive community.

Future500 Club
This tax time, we invite you to become a member of the Foundation Barossa Future500 Club and share our vision for positively impacting the lives of those most in need, living and working within our community. Make a tax-deductible payment of $500 + GST before 30 June 2023 and support people and causes close to our homes and hearts – now and into the future.
To join the Future500 Club, please email us and the team will send you an Invoice and Tax Receipt.
To learn more about our Future500 Club, visit our Corporate Donors page. 

Open Fund
You can give a non-tax deductible donation to the Open Fund.
Donations to the Open Fund go towards supporting the operating costs of Foundation Barossa so we can continue to nurture and build our community's strength and assets, by responding to challenges and opportunities and supporting organisations and individuals to do likewise.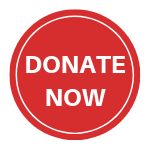 You can make a tax-deductible donation to Foundation Barossa through the Foundation for Regional & Rural Renewal (FRRR)  by downloading the Donation Form.
Community Grants Fund
You can give a tax-deductible donation to the Community Grants Fund. Grants from this fund are given to organisations with Deductible Gift Recipient (DGR) status for charitable projects.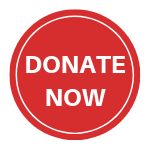 Homburg Homeless Prevention Fund
You can make a tax-deductible donation to the Homburg Homelessness Prevention Fund.  This fund will be used to build youth prevention homeless studios in the Barossa from Kids Under Cover and will be administered by Foundation Barossa.  The Homburg Homeless Prevention fund is an important step in our shared vision that no young person in the region need to experience homelessness.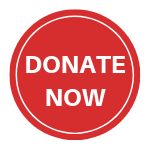 Educational Scholarship Fund
You can give a tax-deductible donation to the Educational Scholarship Fund of your choice, which provides educational scholarships to support students so that their educational goals are not hampered by personal circumstances.
Please click the links below to make your donation:
Concordis Social Inclusion Trust
Dr Ben Baker Memorial Scholarship Fund
The Elderton Winemaking Excellence Scholarship
Peter Lehmann Arts & Education Trust
You can give a tax-deductible donation to the Peter Lehmann Arts & Education Trust to nurture and sustain the artistic and cultural fabric of the Barossa by providing access and education to a wide range of arts and cultural activities.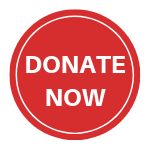 Corporate Sponsorship
Foundation Barossa invites businesses to consider sponsorship of our organisation.  Through the work of Foundation Barossa, there is a unique opportunity for businesses to assist in creating a strong, vital community in which everyone can participate and contribute while also promoting your business through our extensive network of donors, supporters and grant and scholarship applicants.  Sponsoring Foundation Barossa demonstrates that your business cares about the Barossa community but has a desire to make a difference. You will not only be promoting your business but you will be investing in the long-term wellbeing of the Barossa.
To discuss sponsorship, please email our Executive Officer, Annabelle Elton-Martin.
Leaving a Gift in your Will
Leaving a bequest to Foundation Barossa in your Will is a way of ensuring an ongoing impact on those who need it most in the community.  These funds will be held in trust by Foundation Barossa under terms agreed by you.  Every bequest to Foundation Barossa is invested in full, with only the earnings on the investments used to provide annual grants. This ensures your gift will last forever, providing ongoing benefit to the community for now and in future generations.
Click here to read more about Bequests, or please email the Executive Officer.
---
How can you support Foundation Barossa?
For more information on how you can support Foundation Barossa, please email our Executive Officer, Annabelle Elton-Martin.