Elderton Winemaking Excellence Scholarship
What is the Elderton Winemaking Excellence Scholarship?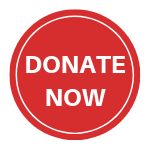 In 2015 Elderton Wines introduced the Elderton Winemaking Excellence Scholarship, to provide financial support towards a student's Bachelor of Oenology (Winemaking).
The scholarship provides funding for one year of $3000 for the tertiary education needs of a student currently enrolled in a Bachelor of Oenology at an Australian University. Additionally, the successful applicant will receive mentoring from the team at Elderton. Scholarship recipients in the 3rd or 4thyear of study are highly encouraged to undertake a vintage placement at Elderton which will provide them with the building blocks for a career in winemaking.
The Ashmead family (owner and operators of Elderton Wines) take great pride in the Barossa and place special importance on their role in keeping a unique balance between tradition, history, evolution, development and conservation of the surrounding region. Their belief and commitment to the Barossa area is so important they excitedly want to share this passion. Family and staff of Elderton's contribute a great deal to the Barossa region through their work on a range of local boards and committees, all sharing the importance of hard work and comradery – the true Barossa spirit. Giving back to the community in which Elderton operates is a major priority whilst celebrating everything they get from the Barossa, sharing its story, regional history and character.
Previous recipients of the scholarship have acknowledged the importance of the opportunity to learn from and work in the environment of a highly regarded, family owned Barossa winery.
Who does the Elderton Winemaking Excellence Scholarship assist?
The Elderton scholarship is targeted at students currently enrolled in an undergraduate winemaking degree. Its focus is on highly motivated, successful students who are interested in pursuing a career within the wine industry, with a preference for the Barossa region.
The Elderton scholarships assists students undertaking a Bachelor of Oenology (Winemaking) to develop industry skills by supporting them in their studies both financially and through industry engagement.
The Scholarship Applications are received by a sub committee made up of Board Member and individuals from the Industry Advisory Group. A recommended scholar is then approved by the Board of Trustee as the Elderton Wine Excellence Scholar.
Applications
Applications are currently OPEN.

More Information
For further information, contact Annabelle Elton-Martin, Executive Officer on 0455 774 333.
Donations
You can support  your community and Foundation Barossa by donating directly to the Elderton Winemaking Excellence Scholarship.