PHIL & THROPE Wines
Foundation Barossa would like to proudly present its latest venture – PHIL & THROPE Wines.
Our Mission
Our mission is simple; to create great wines for a great cause.
PHIL & THROPE Wines work hand-in-hand with notable SA winemakers to bring you extraordinary, limited release wines, with all profits being donated directly to the Foundation's philanthropic endeavours.
By choosing PHIL & THROPE, you are choosing to support people and causes close to home and close to the heart.
Our Wines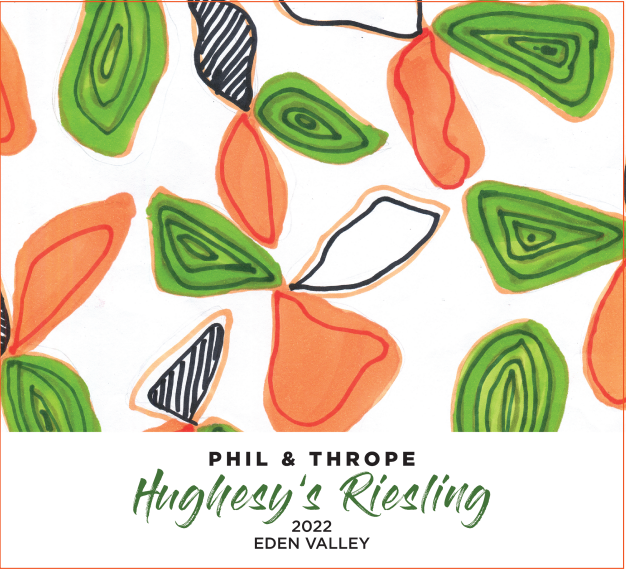 2022 Hughesy's Eden Valley Riesling
$200 / Dozen (plus freight)
Purchase HERE
Crafted by the 'Riesling Freak' himself – John Hughes of Rieslingfreak.
This Riesling houses parcels from the Zander and Mason family, located in Flaxman Valley, along with components from the Tscharke and Bartholomaeus vineyards, residing high up in Eden Valley. Hughesy's Riesling is fruit driven with generosity on the palate and poised for ultimate enjoyment on release.
"This might not have a number on the front or the signature green label, but it deserves a place in every Riesling lover's cellar" (Barossa Restaurateur, Grant Dickson).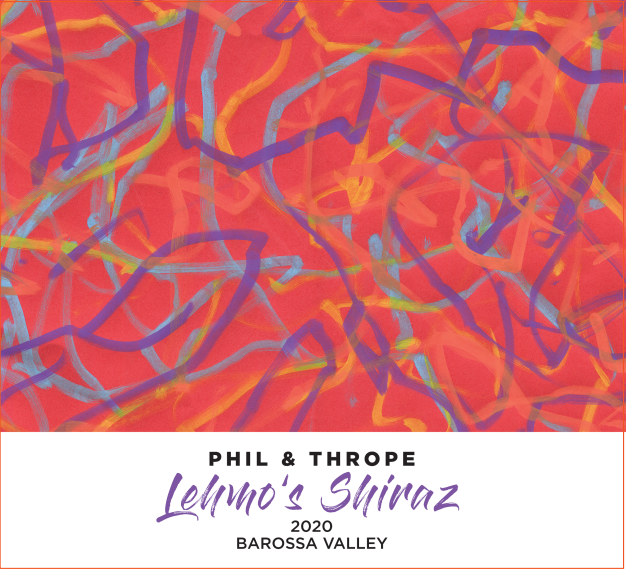 2020 Lehmo's Barossa Valley Shiraz
$200 / Dozen (plus freight)
Purchase HERE
Made by David Lehmann of david Franz. This three-barrel blend, selected from their Bultawilta, Horse Paddock and House on the Hill Blocks, combine to create this bright Barossa Shiraz.
"There's no heaviness or heat, just Dave Lehmann's signature lip-smacking and joyous drinkability" (Barossa Restaurateur, Grant Dickson).
The Labels
A special thank you to the artists (pictured) from Tutti Arts, who created the labels:
Hughesy's Eden Valley Riesling artwork, created by Johanna Roberts
Lehmo's Barossa Valley Shiraz artwork, created by Gemma Brett
Some thoughts by Grant Dickson
Hughesy's Riesling
Bouquet: Honeydew melon and freshly cut pomelo segments
Palate: A myriad of little white bubbles when first opened: the dissolved CO2 enhances the drive of acidity and keeps the big citrus flavours safely within the white lines.
Zested grapefruit pith dominates the flavour spectrum and counterpoints some tidal-pool snorkel-water, sherbetty acidity and just the slightest phenolic friction that you feel against the gums. John is always a master of capturing that early-morning moment when the grapes are picked; he never lets his winemaking intrude on Riesling's essential purity.
Lehmo's Shiraz
Bouquet: Boysenberry compote, spice box and Redskin lollies. Oak flavours are discreet and distant.
Palate: A Barossa Valley Shiraz that's fresh and vibrant. Flavours are lively, with the tang of boysenberry, the richness of satsuma, the lift of ground cardamon and cassia bark, and the intrigue of micro-planed dark chocolate.
Sponsors
In addition to the winemakers we would like to recognise the following sponsors:
Wine labels donated by CCL
Photography of images by multi-disciplinary creative, Andy Ellis
You must be 18 years of age or older to order or receive alcoholic beverages.