Peter Lehmann Arts & Education Trust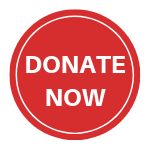 What is the Peter Lehmann Arts & Education Trust Scholarship & Grant?
The Peter Lehmann Arts and Education Trust (PLAET) was launched in 2014 to nurture and sustain the artistic and cultural fabric of the Barossa by providing access and education to a wide range of arts and cultural activities.
The trust was established with the generous support of the David Thomas Foundation and Margaret Lehmann as well donations from the community.
Foundation Barossa oversees the administration of PLAET together with an advisory committee made up of members of the Lehmann family and Barossa community.
The trust will provide annual grants of up to $5000 for projects in a range of artistic categories:
Performing and visual arts
Literary arts
New media
Literacy and writing, including writers' festivals
Central to the trust is a focus on the Barossa Hill and Son Organ. The restoration of this important piece of Barossan history was a project that Peter and Margaret Lehmann took a personal interest in.
The trust will support scholarships, performances, recordings, compositions and audience development, to ensure that this organ continues to be a vital part of musical life in the Barossa and beyond.
The trust will also support artists and artisans to sustain traditional skills and crafts associated with Barossa's heritage and culture.
Who does the PLAET Scholarship & Grant assist?
In 2018, the Peter Lehmann Arts and Education Trust awarded its first grants (read more here).
Seven arts, culture and education-based projects were selected for their contribution to the cultural fabric of the Barossa.
Two projects were selected to showcase the Hill & Son Organ and make it an ongoing and vibrant part of Barossa cultural life.
Joshua Van Konkelenberg and Adam Page will record a CD of organ improvisations based on the art, poems and prose provided by Barossa residents. Sebastian Phlox will create a new organ composition based on the Barossa.
A grant to support the preservation and protection of the historic Luhr's Cottage will encourage interest in the history of the Barossa Valley.
The grant assisted 15 artists with a learning or intellectual disability from Tutti Visual Arts to create over 40 artworks and mosaics and a collection of drums for the 2019 SALA exhibition, hosted by Yalumba.
Creation of a mural as part of the redesign and improvement of the courtyard facilities at Barossa Village has been supported by a grant.
The grant supported the Busk Til Dusk concert for musicians aged 12-25. Held during the Barossa Vintage Festival, this was a popular event for young people in the Barossa and attracted over 20 performers.
Danielle Edwards used her scholarship to undertake research into the role of local and regional food in destination marketing. Danielle hopes that by sharing her passion for Barossa's food and unique culinary culture she can assist producers to promote food tourism to the region.
Is my activity eligible?
PLAET grants are open to individuals and organisations. Projects will be chosen based on their ability to sustain, nurture and encourage arts and cultural performance and education in the wider Barossa community.
The types of activitiesto be funded may include (but are not limited to):
Skills development (especially those that preserve and promote the heritage of the Barossa)
Audience development and improved access to arts and cultural activities in the Barossa
Creation and presentation of new artwork in any medium including visual arts, music, theatre, digital arts and literature
Research projects
Professional education and development, including educational scholarships
---
"PLAET got off to a great start. I was delighted at the first round of applicants and I look forward to enjoying the results and sharing them with the community. We are excited about opening the next round of applications"
Margaret Lehmann, PLAET Advisory Board
---
Applications
Applications are currently closed.
More Information
For further information, contact Annabelle Elton-Martin, Executive Officer on 0455 774 333.
Donations
You can support your community and Foundation Barossa by donating directly to the Peter Lehmann Arts and Education Trust.