What is Corkage for a Cause?
Foundation Barossa's annual Christmas appeal – Corkage for a Cause – will support our Brighter Beginnings Back to School Appeal. The appeal will help families in need by providing a $50 voucher to support back to school costs.
We have a significant number of families in the Barossa living under financial pressure and many students who may have additional needs.
Being able to give families the gift of a Back-to-School voucher really helps children experience a sense of belonging. Being able to buy stationery, a school bag, a new pair of shoes, or for some even socks and undies, may seem small but can really make a difference to the life of a child.
We know that the Barossa is a community that looks after its own.
We are reaching out to all cellar doors, restaurants and bars in the Barossa region to help spread a little bit of happiness this Christmas to those that need it most
To register your venue, please contact Annabelle Travaglione via email.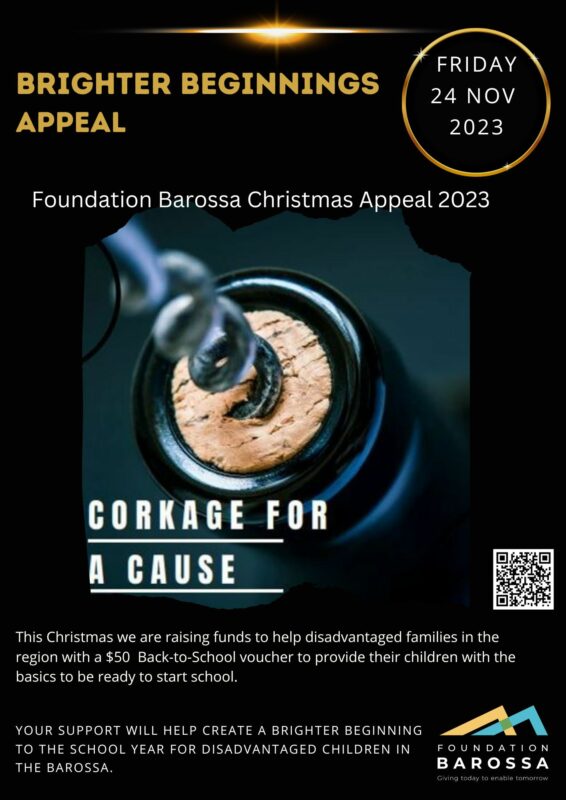 What date is Corkage for a Cause?
Corkage for a Cause is on Friday 24 November 2023 and participating venues will donate their corkage or winetasting fees from that day to the appeal.
We encourage you to support the appeal by visiting one of the venues below on Friday 24 November.
Thank you to the following venues:
Participating venues:
Henschke
Char Barossa
Seppeltsfield
fermentAsian
Artisans of Barossa
Maggie Beer's Farm Shop
The Eatery
Yalumba
Venues donating to the appeal:
Rieslingfreak
Rockford Wines
The Louise
Harvest Kitchen
Jacob's Creek
We'll be adding venues over the next few weeks. Please check back here or follow us on social media to get the latest list.
How to Donate
Make your donations directly through the link below. All donations are tax-deductible.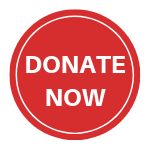 ---
More information or to register your venue
For more information or to register your business to take part, please contact Annabelle Elton-Martin via email.