"A studio designed to reduce the risk of family tension and prevent young people from becoming homeless has been built in the backyard of a family's home in the Barossa Valley.
The state government recently provided $2.4 million to non-for-profit charity organisation Kids Under Cover to fund 70 per cent of the cost of the first 51 youth homelessness prevention studios, including the first one built in the Barossa Valley this week.
Philanthropic organisation Foundation Barossa partnered with Kids Under Cover to set up the studio in the backyard of a family's home in Nuriootpa.
---
---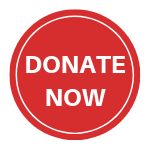 Read more about the Homburg Homelessness Prevention Fund here – https://foundationbarossa.org.au/homburg-homelessness-prevention-fund/ .
Foundation Barossa would like to extend a huge thank you to all in the community that have already donated.
To make your donation please visit: https://the-foundations-project.raisely.com/