Seven projects awarded Peter Lehmann Arts and Education Trust (PLAET) grants
13/12/2018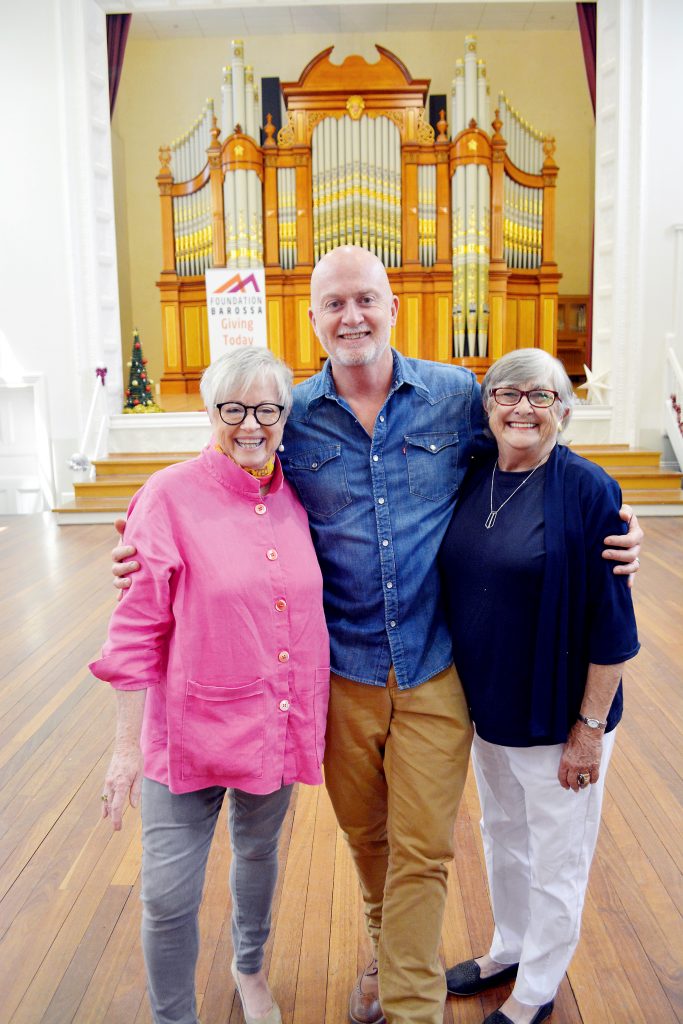 The first round of Peter Lehmann Arts and Education Trust (PLAET) grants have been awarded and Margaret Lehmann, chair of the Advisory Committee has expressed her delight at the calibre of the applications.
"The range and richness of the applications would have struck a chord with Peter. I didn't know what to expect with this inaugural round, but the results exceeded even my highest hopes – and made selection very hard," she said.
Almost $21,000 will be shared between seven successful applicants:
Two exciting projects showcasing the Hill & Son Organ – Joshua Van Konklenberg will work with Adam Page on a CD of organ improvisations based on art, poems or prose provided by Barossa residents while Sebastian Phlox will create a new organ composition based on the Barossa region. The two projects both aim to make the Organ an ongoing and vibrant part of Barossan cultural life and open it to new audiences through school workshops, and a joint launch in August 2019.
Preservation and protection of historic Luhr's Cottage.
Workshops to assist the Tutti Visual Arts Group to create artworks for SALA 2019 (all Tutti Artists are living with a disability).
Creation of a mural as part of the redesign of the courtyard at Barossa Village.
Busk Til Dusk – a Barossa Vintage Festival event for musicians aged 12-25.
Development of a toolkit by Danielle Edwards to assist Barossa farmers and food producers to promote the Barossa region as a food tourism destination and to create an ongoing demand for their products.
"The Hill & Son Grand Organ was a project that Peter and I took a personal interest in, and loved to visit on Saturday mornings to check on the progress of the restoration. It is essential that opportunities for this great instrument continue to be a vital part of musical life, not just in the Barossa, so I am especially excited about the projects that will focus on making this wonderful organ part of 21stcentury music making," said Margaret Lehmann.
"As a result of these grants, we will see many exciting projects come to fruition in the coming year. The awards will reach into many corners of the community including youth, the aged and the disabled as well as projects to engage the whole community," said Nick Slape, Chair of Foundation Barossa.
PLAET was established in 2014 to increase arts and cultural learning opportunities and access by providing grants for a range of arts, culture and education based projects. Foundation Barossa oversees the administration of the trust with an Advisory Committee including members of the Lehmann family.