Elderton Winemaking Scholarship Applications Open
2/04/2019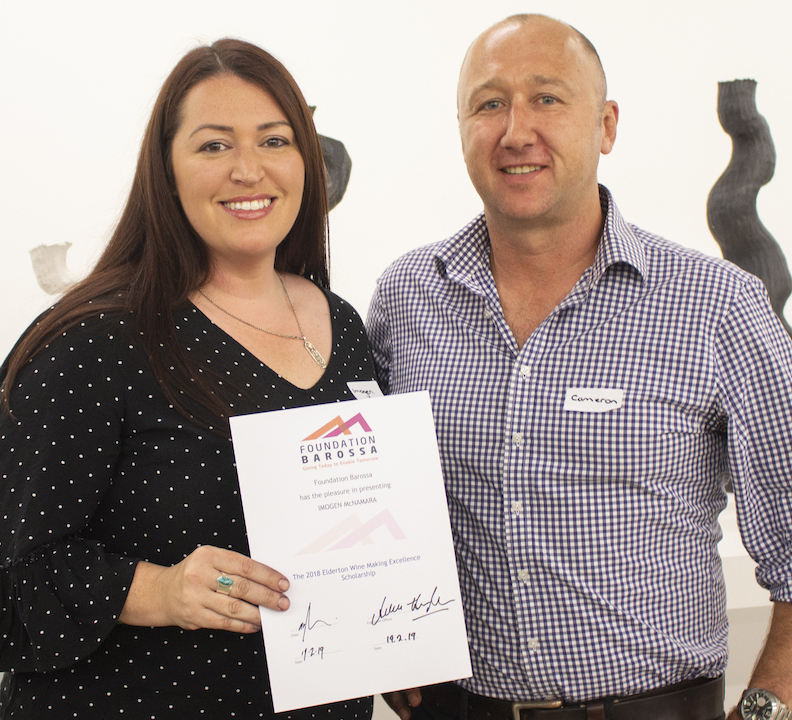 Applications are now open for the Elderton Winemaking Excellence Scholarship.
The scholarship was established by Elderton Wines in 2015 and provides $3000 for the tertiary education needs of a student currently enrolled in a Bachelor of Oenology at an Australian University. The successful applicant also receives mentoring from the team at Elderton, with recipients in the 3rdor 4thyear of study encouraged to undertake a vintage placement at Elderton to provide them with the building blocks for a winemaking career.
"Giving back to the community in which Elderton operates whilst sharing the Barossa's story, regional history and character is a priority for our family and our company", said Cameron Ashmead, Co-Managing Director of Elderton Wines.
Previous recipients of the scholarship have acknowledged the importance of the opportunity to learn from and work in the environment of a highly regarded, family owned Barossa winery.
Current recipient Imogen McNamara spoke about the impact the scholarship had on her career at the recent Foundation Barossa awards night.
"This scholarship is a wonderful opportunity for me to gain hands on experience, and to use what I have learnt at University in a real-world winery setting – and it also allows me to support my family while I am studying and completing vintage. Being awarded this scholarship is an amazing start to what I hope will be a long career in the wine industry".
"Foundation Barossa is grateful to the Ashmead family and Elderton Wines for their ongoing commitment to this scholarship which is just another way the foundation is able to fulfil its mission of giving today to enable tomorrow," said Nick Slape, Chair of Foundation Barossa.
Applications for the 2019 Elderton Winemaking Excellence Scholarship open on 1 April 2019 and close on 30 April 2019.
Click here to visit the Elderton Winemaking Scholarship page for further information, eligibility requirements and online applications.
**********
If you would like more information about these scholarships or about the work of Foundation Barossa in general, please contact Annabelle Elton-Martin, Executive Officer on 0455 774 333 or email info@foundationprod.wpengine.com.