Barossans Asked to Inspire Unique Organ Recording
8/03/2019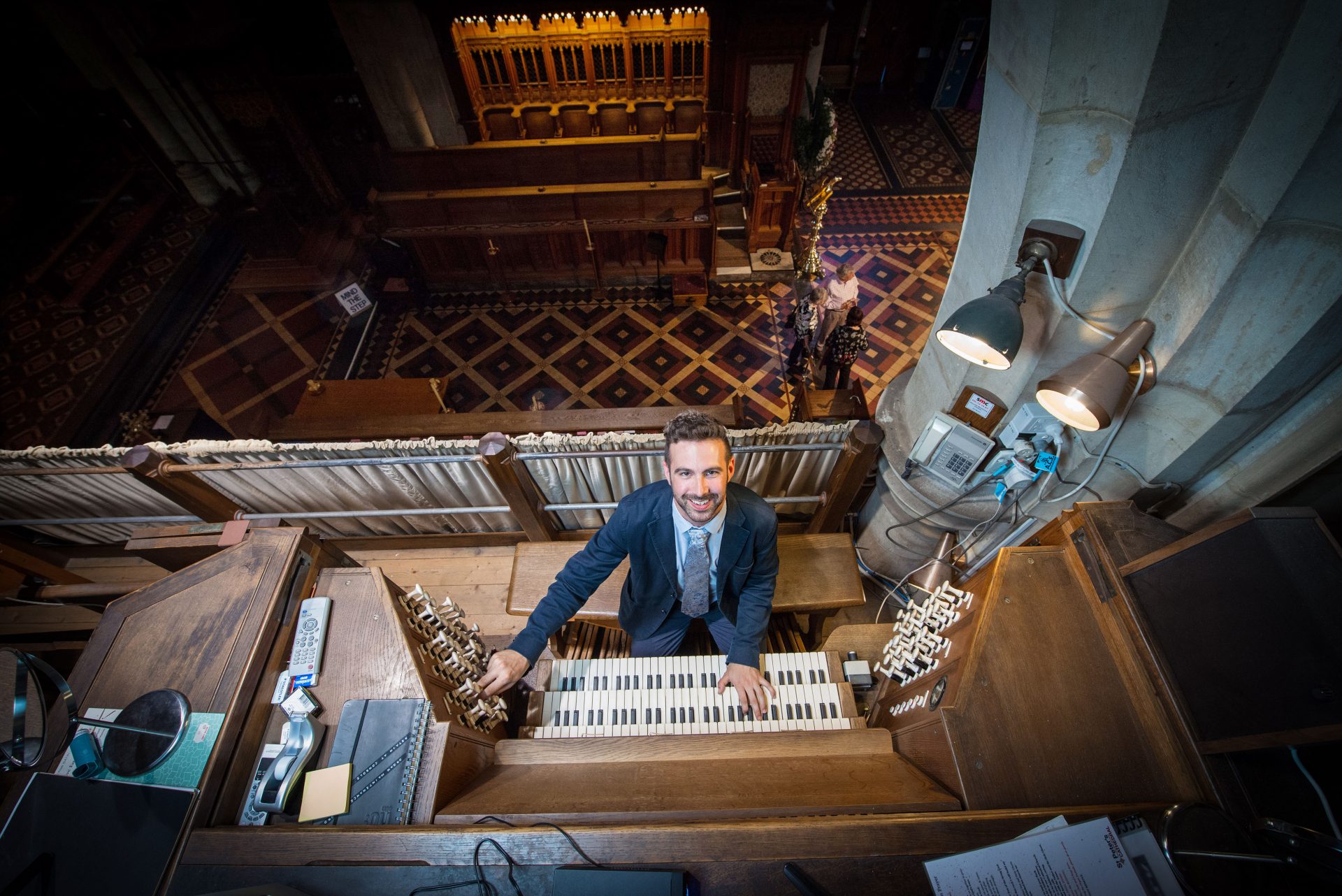 Barossa residents are being given the opportunity to inspire a unique piece of music showcasing the Hill & Son Organ.
Adam Page, known to many for his quirky improvisations on a diverse range of instruments at the annual Barossa Baroque and Beyond music festival will work with Joshua Van Konkelenberg to create a unique piece of music for the Hill and Son organ inspired by the experiences of the Barossa community.
Barossa residents are encouraged to submit visual art, photography, poetry or short written works focused on personal experiences, local history or anything that connects them to the Barossa. Applicants whose submissions are selected by Adam for use in the improvisation will receive an invitation to the performance.
Josh will use a selection of the contributions to create an improvised work. This truly individual recording will be released by Adelaide's Wizard Tone records ensuring that the work is preserved.
This is the first of two exciting projects showcasing the Hill & Son Organ which will be launched together at a performance in the Barossa Regional Gallery in August 2019. Sebastian Phlox will also create a new organ composition inspired by the Barossa. The two projects are both aiming to make the Hill & Son Organ an ongoing and vibrant part of Barossa cultural life by opening it to new audiences, including through school workshops.
In announcing the recipients of the Peter Lehmann Arts and Education Trust late last year, Margaret Lehmann explained the importance of the trust supporting the Hill & Son Grand Organ and creating opportunities for it to continue to be a vital part of musical life, not just in the Barossa.
PLAET was established in 2014 to increase arts and cultural learning opportunities and access by providing grants for a range of arts, culture and education based projects. Foundation Barossa oversees the administration of the trust with an Advisory Committee.
Entrants can submit their contributions to info@foundationprod.wpengine.com or post to Foundation Barossa, PO Box 616, Nuriootpa 5353. Please limit written contributions to two paragraph. The closing date for submissions is 29 March 2019.
For further information, contact Annabelle Elton-Martin, Executive Officer on 0455 774 333.