What is Corkage for a Cause?
Foundation Barossa's annual Christmas appeal – Corkage for a Cause – will support United Way to raise funds to deliver an early literacy program for disadvantaged children aged birth to 5 years in the Barossa.
We are reaching out to all cellar doors, restaurants and bars in the Barossa region to help spread a little bit of happiness this Christmas to those that need it most.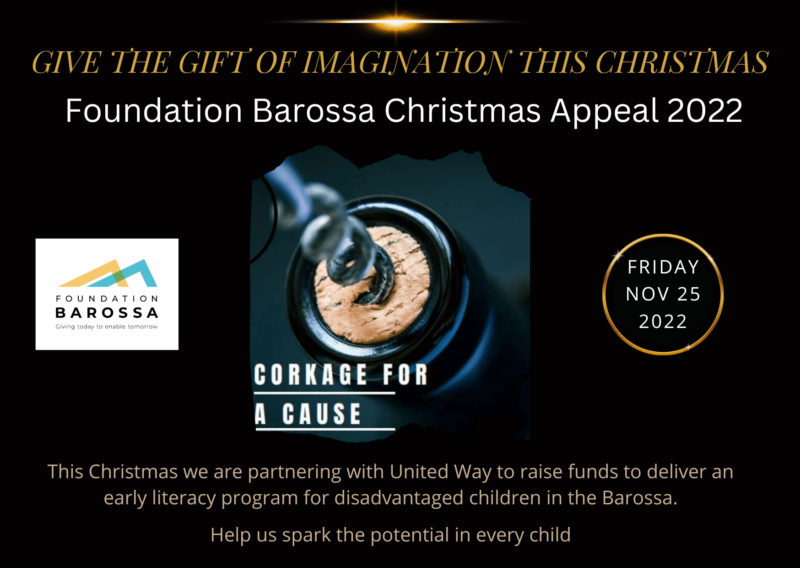 Sparking the potential in every child
22% of Australian children start school developmentally vulnerable. These children are born with the same capacity for learning as their peers, but don't get the same literacy building blocks to carry throughout life.
The Imagination Library helps us to find ways to spark the potential of children who might otherwise be left behind. The simple act of regularly reading to a child opens up a whole new world. However, for families who struggle to put food on the table, books are often not a possibility.
Each child registered to The Imagination Library will receive a monthly book pack containing a new quality age-appropriate book along with a reading tip sheet to support parents/carers to engage the child with the book and reading. Each pack is addressed to the child and posted to their home.
Receiving their own book each month allows a child to make that world their own. By delivering this in a structured, nurturing way for five years before school, that child's trajectory can change completely.
Help us by donating to Give the Gift of Imagination this Christmas.
We have a real opportunity to make a difference to the lives of these children.
Your participation would be greatly appreciated and bring a little bit of hope and joy where it's most needed.
To register your venue, please contact Annabelle Elton-Martin via email.
What date is Corkage for a Cause?
Corkage for a Cause is on Friday 25 November 2022 and participating venues will donate their corkage or winetasting fees from that day to the appeal.
We encourage you to support the appeal by visiting one of the venues below on Friday 25 November.
Participating Venues include:
Restaurants/Bars
Ferment Asian
Maggie Beer's Farmshop
The Eatery
Cellar Doors / Wineries
Alkina Wines
Greenock Creek Wines
Henschke
Thorn Clarke Wines
Two Hands Wines
Yalumba
Proudly Supporting
Rieslingfreak
Rockford
Seppeltsfield Wines
The Louise
How to Donate
Make your donations directly through the link below. All donations are tax-deductible.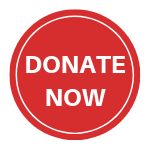 ---
More information or to register your venue
For more information or to register your business to take part, please contact Annabelle Elton-Martin via email.