THOMAS SCHOLARS for 2022 ANNOUNCED
30/01/2022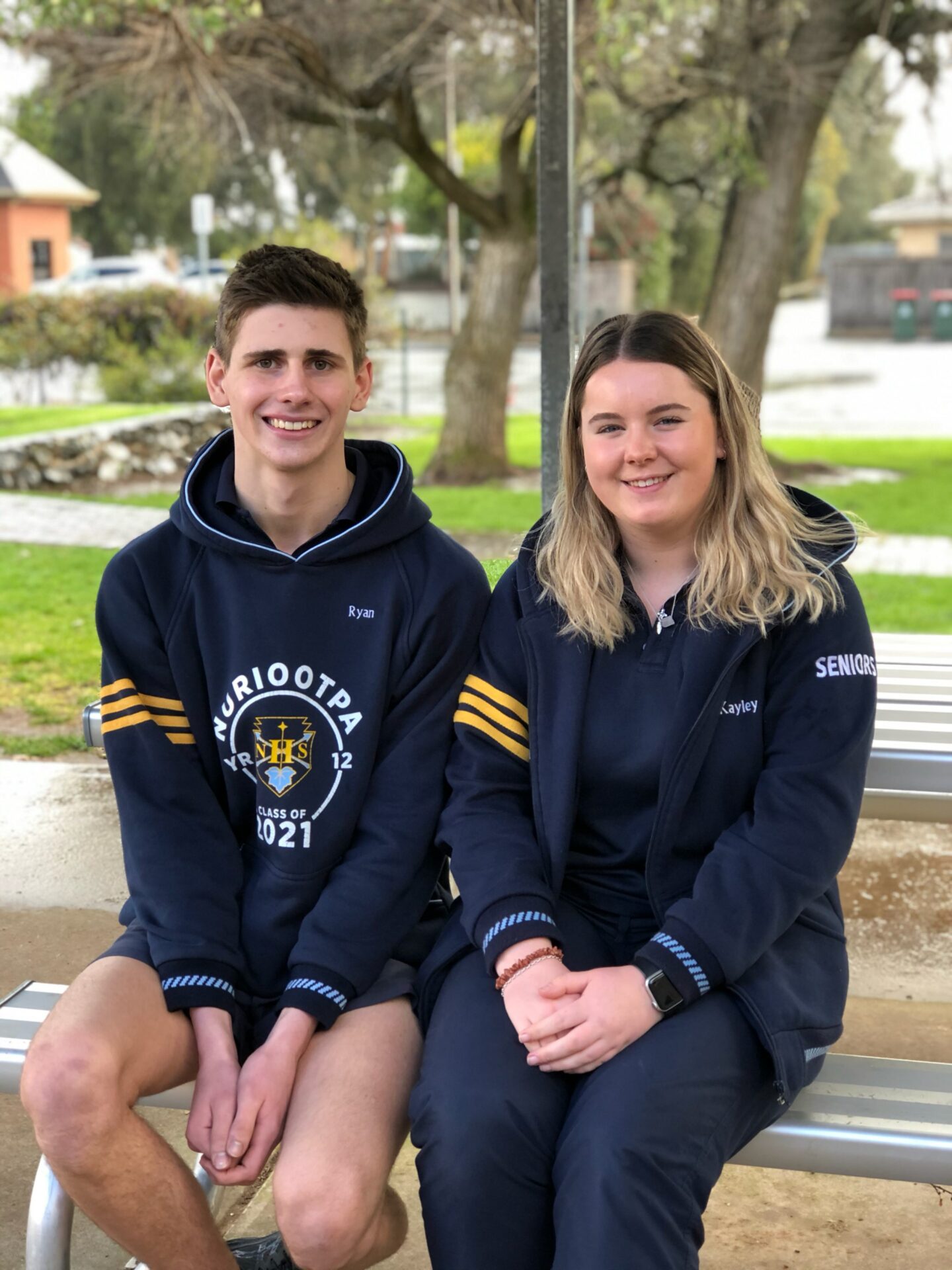 Ryan Noack and Kayley Boehm are the Thomas Scholars for 2022.
The scholarship will provide welcome support to the Year 12 students from Truro and Light Pass. The families of both students have weathered tough years on their farms and vineyards.
Ryan impressed the panel with his excellent academic results and commitment to the community. He plans to study a Bachelor of Agricultural Science at Adelaide University.
"I feel extremely privileged and thankful to have been chosen to receive this scholarship.  It will help me so much with the costs associated with studying at Uni", said Ryan.
Kayley Boehm plans to return to the Barossa after completing her Bachelor of Primary Education, University of South Australia.
'Winning this scholarship gives me the ability and motivation to follow my childhood dream. I'm excited about the future and feel so blessed to share it with the community,' said Kayley.
The Thomas Scholarship was Foundation Barossa's first scholarship. It was set up thanks to a generous donation by David and Barbara Thomas in 1998. Since then we've helped local students to complete tertiary studies in a range of subjects, including viticulture, oenology, veterinary science, teaching and geospatial science. The scholarships pay for tuition, living costs or equipment.
Through the scholarship, Foundation Barossa helps young people contribute to the Barossa's future.
'We're excited to award these scholarships to Ryan and Kayley. We wish them the best with their studies. The Foundation would also like to thank Fiona Donald from Seppeltsfield for being part of the selection panel and bringing her industry experience, passion for the region and support for local students to the process,' said Executive Officer, Annabelle Elton-Martin.
Click here to learn more about the Thomas Scholarship.
For further information, please email  Annabelle Elton-Martin, Executive Officer.