2022 Dr Ben Baker Scholarship Recipient - Tracey Noack
21/03/2023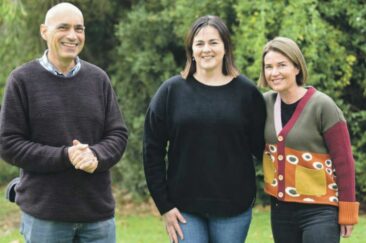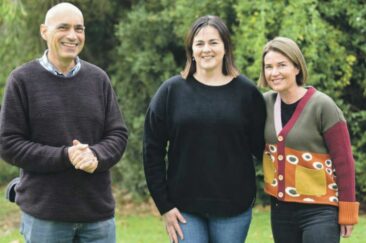 Foundation Barossa is proud to announce Tracey Noack is the 2022 Dr Ben Baker Memorial Scholarship Fund recipient.
Foundation Barossa and the Angaston Medical Centre established the scholarship in 2020 to honour the memory of Dr Ben Baker.
'The Dr Ben Baker Memorial Scholarship is a way of supporting students from our community to achieve their dreams and is one of the ways we remember Ben's passion for rural health' – Dr Adrian Griscti
The fund provides annual education scholarships to students studying human health. Applicants need to show academic capacity, financial need and the motivation to succeed.
Tracey is studying Nursing and Midwifery through Uni SA with the goal to be working in the Barossa region mainly as a midwife but with further education in Registered Nursing.
Tracey grew up on a farm in Moculta, moving to St Kitts when she got married 21 years ago. Tracey is a mother to seven children. Sadly, her eldest daughter was diagnosed with severe spastic quadriplegic cerebral palsy and passed away nine years ago. Tracey had always dreamt of being a midwife, but as a full-time carer to her daughter, she never thought it would happen.
Tracey said "Studying Nursing and Midwifery at University was something I had previously never thought possible, but I have the opportunity to complete a degree that I had I had in the past only dreamt of doing. Along with the support of my husband and children, this Scholarship will help me fund some of the costs of studying externally. Being awarded this Scholarship has extra special meaning to it, as it was actually Dr. Ben that encouraged me to look further into making my dream a reality, and told me about the pathways that I coul take to gain entry into University. I am extremely grateful and honoured to have been given this wonderful opportunity."
Through initiatives such as the Dr. Ben Baker Scholarship, Foundation Barossa responds to challenges and opportunities in our community. Dr. Ben's colleagues and family hope the scholarship will remove some of the financial stress of studying health. They want to support another doctor or health professional to build community connections, as Dr. Ben did.
Foundation Barossa invests donor funds in perpetuity and distribute the interest each year as grants and scholarships. The capital remains intact, and the giving continues forever. This means the legacy of Dr Ben. will continue in support of students studying rural health in perpetuity.
"The impact Ben had on his patients and our community is proof of the amazing doctor he was. We're all so proud of Ben's achievements, so this scholarship means a lot to our family". Paula Baker