Barossa Grape & Wine Association Community Sub-fund
1/11/2019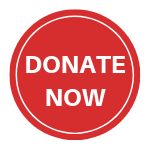 Foundation Barossa has established the Barossa Grape & Wine Association (BGWA) Community sub-fund with seed funding from proceeds from the Barossa Wine Auction. 
The funds will be invested in perpetuity, with grants (from the interest) made annually to support families of the Barossa wine and grape community that have suffered a bereavement or who are dealing with a terminal illness in their family.
The sub-fund is now open to donations from the wider Barossa community.
You can make your donation by clicking the DONATE NOW button.