Introducing a new collaboration with Tutti Arts & Angaston Medical Centre
16/02/2021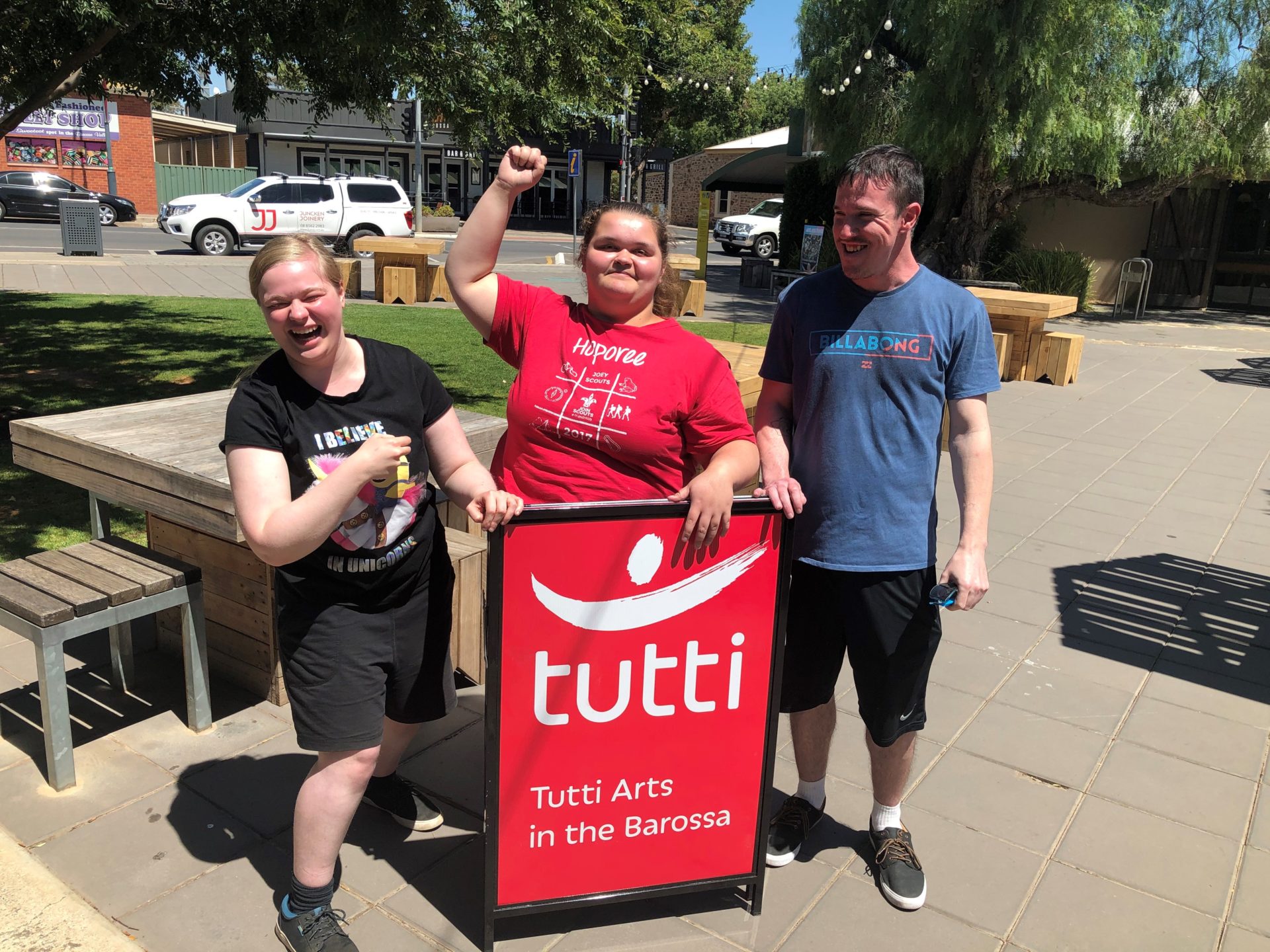 Tutti Arts is a multi-arts hub for artists with a disability.  Tutti Arts works across many art forms to promote the professional development of artists with a learning or intellectual disability. The quality of Tutti Artists' work is recognised through awards, development grants, and invitations for artistic works to be presented to local, national and international audiences.
As the world went into lockdown in response to Novel Coronavirus, Tutti brainstormed ways to ensure artists could continue to connect and create. After some rapid upskilling in online collaboration tools, Tutti moved all of its programs online. While online programs were a success in maintaining a sense of community and purpose, it was with great joy that Tutti's face-to-face programs were able to recommence in June. It was from this point that the Tutti Barossa artists worked towards the 'BURST: Static Vibrations' exhibition initially for the Lyell McEwin Hospital. Each week the Tutti artists worked on the theme 'surviving COVID', telling their story of 2020. The result is a burst of colour, vibrations and stillness.
Angaston Medical Centre has agreed to exhibit a selection of Tutti Arts Barossa artworks in 2021 in the practice on Murray Street, starting with "BURST".  Tutti has offered to give a commission for any artworks sold through the exhibition to Foundation Barossa.
We would like to extend a big thank you to Tutti Arts & Angaston Medical Centre for this exciting new partnership.
DOWNLOAD THE CATALOGUE HERE
Tutti Arts Barossa Catalogue List Feb 2021