Back to school vouchers give disadvantaged children extra support to head back to school
10/01/2023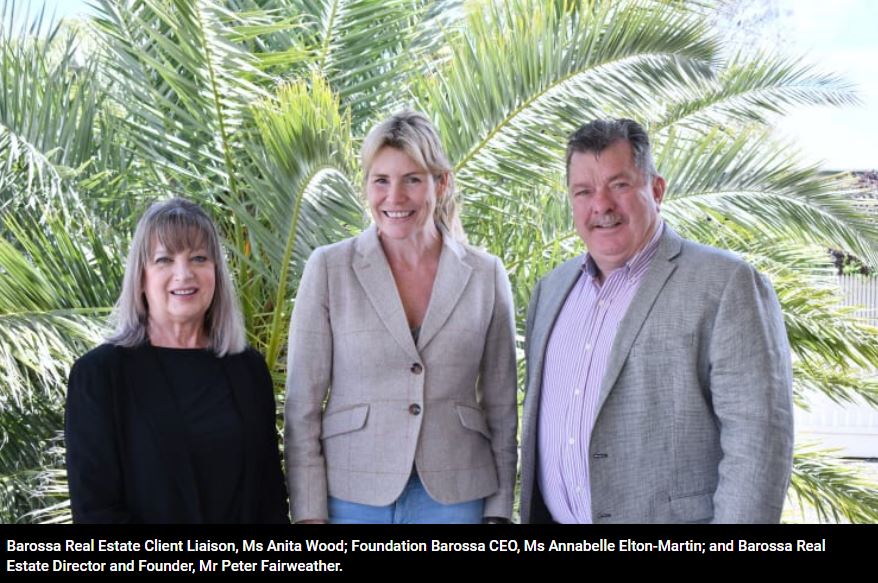 9 December 2022
The Back-to-School initiative is part of the Rural Education Australia Program. Foundation Barossa has partnered with the Foundation for Rural & Regional Renewal (FRRR) since 2008 to provide these vouchers.
Back to School is a national program that helps remote and rural children and young people to engage in learning and strengthen their educational outcomes. Back to School provides $50 vouchers to be used for items such as school uniforms, clothing, shoes, school bags and stationery – or anything that helps students feel ready to learn.
24% of school-age children in the Barossa are on School Cards, which is considered a measure of economic disadvantage. This has been increasing steadily as we begin to see the impacts of the events of the last couple of years.
The vouchers are more than a $50 gift. This program is about social inclusion and resilience, building confidence and morale in disadvantaged children.
Next year we will have an unprecedented $38,500 in Back to School vouchers. This is due to the incredible generosity and support of FRRR and also our matched voucher Back to School partner, Barossa Real Estate. With this, we can provide 770 vouchers to Barossa families. The distribution of vouchers will be determined by the school welfare teachers.
"We hope our contribution helps those disadvantaged kids that not only face the day-to-day pressure of education and growing up but the additional peer pressure of being seemingly different due to circumstances outside of their control." Sai Peter Fairweather of Barossa Real Estate.
In the program acquittal from one of the schools, the well-being teacher shared a story of a Year 11 student who had made the decision to leave her mum's home and relocate to live with her grandfather to improve her chances of academic success. This meant moving to a new town and new school. Her grandfather was struggling to support her so the gift of the voucher allowed her to get some school supplies, a uniform, and bits and pieces. When she gave her the voucher, the student cried, asked if she could give her teacher a hug, and said no one had ever done anything that kind for her before.
We have a significant number of families living under financial pressure and many students who may have additional needs. Although $50 does not sound like much, being able to give families the gift of a voucher really helps children experience a sense of belonging. Being able to buy stationary, or a new pair of shoes, although that may seem small, can really make a difference to the life of a child.
"We still see huge need to continue to help families start their children off well-prepared for their learning years. The support of the FRRR program is truly valued, and their willingness to match locally donated funds with Barossa Real Estate has created an outstanding opportunity to boost the impact for local kids. Thanks to FRRR and Barossa Real Estate, this is such wonderful news on the back of another very challenging year for many in the community, we really appreciate the support you give to some of those who need it most," said Annabelle Elton-Martin, Executive Officer Foundation Barossa.