Our Scholars - where are they now?
22/05/2019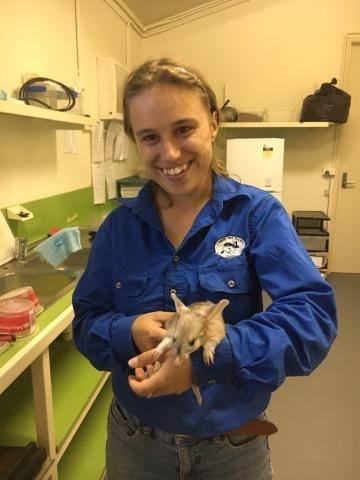 Lisa Rohrlach
Thomas Scholar 2012
Bachelor of Agricultural Science
"I am currently based in Charleville doing relief/short contract teaching in outback south-west Queensland.
This takes me to school west as Quilpie, east to Mungallala, and north-west to Longreach and schools in between. This has give me a wide range of experiences from working in an 8 student Primary School R-6, schools with R-10 that have splits of R/1, 2/3, 4/5/6 and 7-10 also schools with all year levels, just primary, or just secondary schools.
Mungallala is a school where all the kids come in very tired on Mondays as they will be out helping their parents with mustering, branding, bore and lick runs etc. on weekends.
I also work as a casual at Charleville Bilby Experience when available in an education/ tourism/ bilby husbandry role. While we do get lots of tourist through, we have been able to link areas of the experience to Australian Curriculum standards this and the fact kids can learn about the stars and WW2 with other tourist attraction means we do get lots of schools through from the coast, as far south as the NSW /QLD border and west of Charleville. "
Thanks Lisa – it sounds like you are having some great experiences!
If you are considering tertiary education in 2020, applications for the Thomas Scholarship open in June.
More information about our educational scholarships can be found here.