'Back to School' and the Foundation Barossa Dollar a Day Appeal
19/06/2019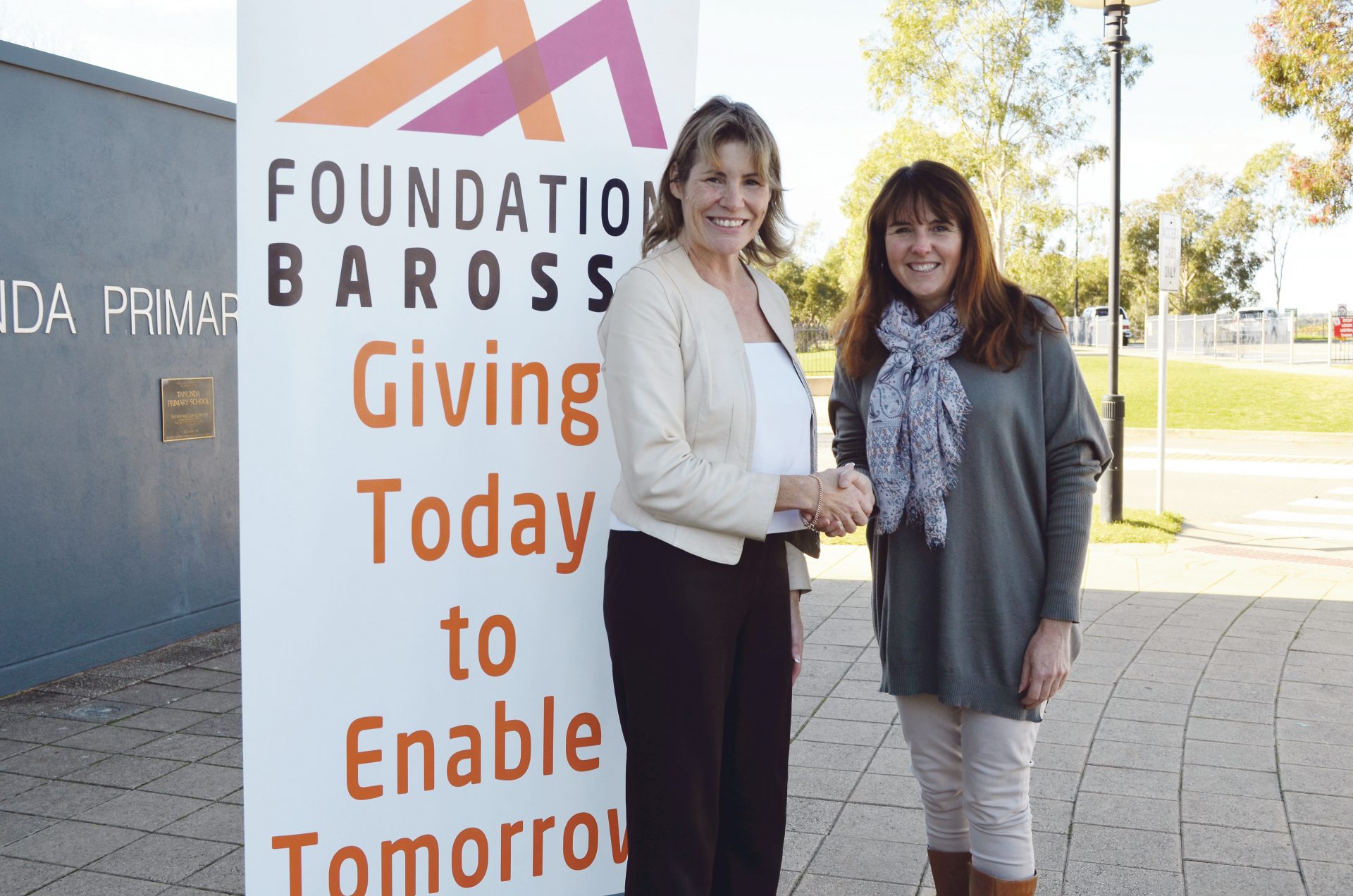 We know that the Barossa is a community that looks after its own. We're a family.  This June we're asking your family to be part of our Dollar a Day Appeal.
Funds from this appeal will go towards causes such as 'Back to School' Vouchers.  The Back to School initiative is part of the Rural Education Australia Program and Foundation Barossa has partnered with the Foundation for Rural & Regional Renewal (FRRR) to provide these vouchers since 2008 .
The Back to School program is a practical, positive program that makes a real difference in the lives of children by providing $50 gift vouchers to students in need.  These $50 gift vouchers are redeemable for items such as school uniforms, clothing, shoes, school bags and stationery items necessary to start the school year.  This is much more than a $50 gift, it is about social inclusion & resilience, confidence and building morale in disadvantaged children.
Michelle Barnes, Principal Tanunda Primary School said "We have been fortunate to receive Back to School Vouchers from Foundation Barossa for a number of years, and they have been very gratefully received by our families.  They make a significant difference to parents who are struggling financially and enable them to buy items for their children that they otherwise couldn't afford.  It's always great to be able to give a voucher to family in need."
"We know that there are many families across our community that need our help. We have already raised over half our target for the Dollar a Day Appeal and would like to say a big thankyou to the Barossa community for their support on behalf of these families in need" said Annabelle Elton-Martin, Foundation Barossa Executive Officer.
Families, individuals and organisations wishing to support the Dollar a Day Appeal can donate via https://dollar-a-day-for-a-family-in-need.raisely.com/ or on our website or contact Annabelle directly on info@foundationprod.wpengine.com.