2019 Kicking Goals Scholar Awarded
1/05/2019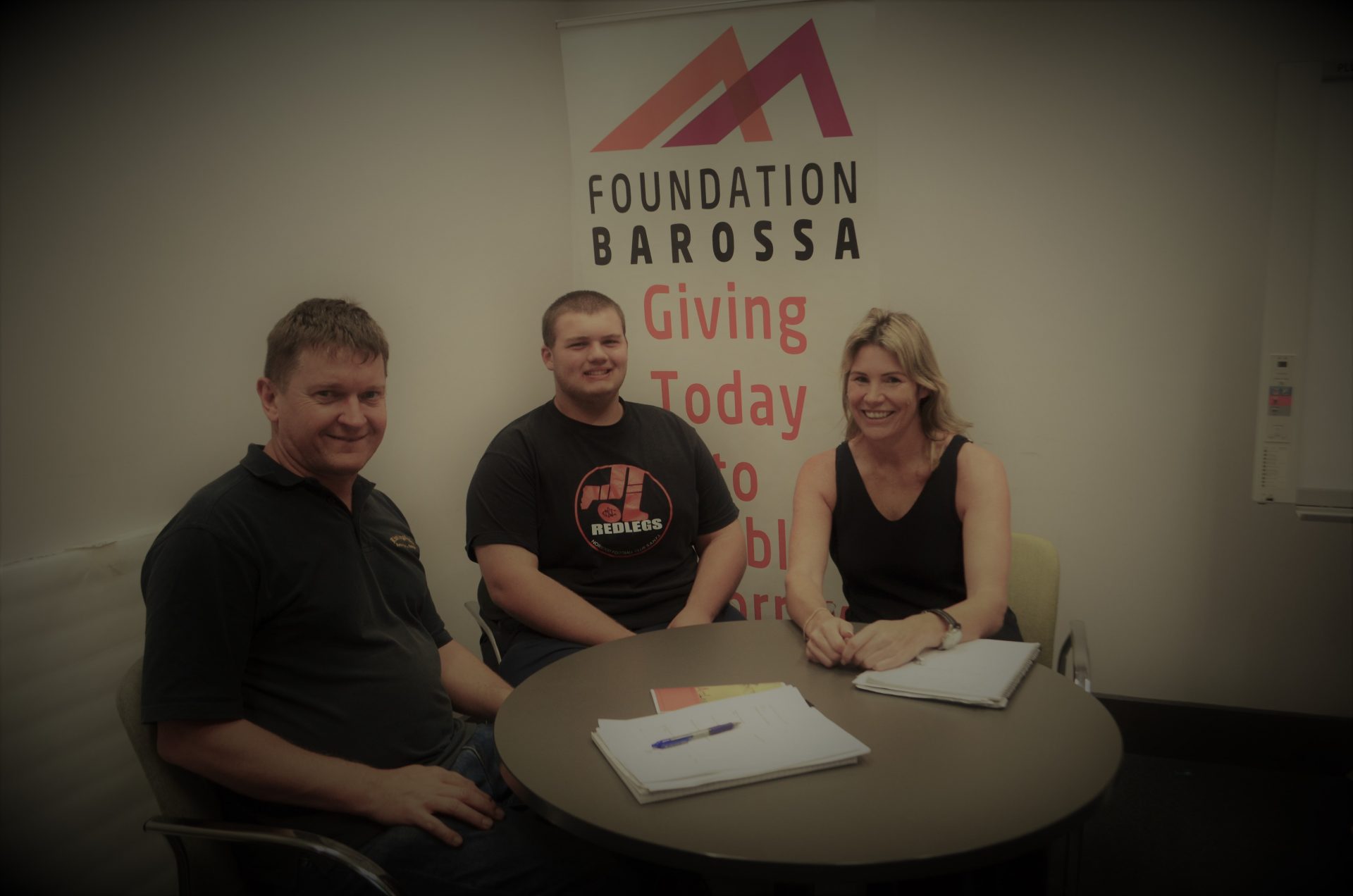 For Nuriootpa High School student Jacob Judd, life has not been without challenges. Diagnosed with autism in the early years of high school, Jacob is working hard to fulfil his goal of being a Junior Primary School teacher.
As the Kicking Goals Scholar for 2019, Jacob will receive financial assistance for Year 12 as well as ongoing mentoring from John Hughes. At the end of Year 12, additional funds will available to support his further education, educational aids or transport.
"It was so important for me to win this scholarship. I now have a great opportunity to be mentored by John Hughes for the next 2 years. I hope to use John's experience and knowledge throughout my journey of completing Year 12, and continuing into university.  The scholarship funds will help me to update my laptop, purchase text books and subsidise travel for next year" said Jacob.
For winemaker John Hughes, the Kicking Goals scholarship has been realisation of a dream to support students with a disability by providing funding and support to assist them in their transition from school into the workplace or further studies.
"I am delighted to have Jacob on board as the third Kicking Goals scholar. I look forward to mentoring him, and helping guide him towards his goal of becoming a Junior Primary Teacher.' said John Hughes.
"Foundation Barossa is proud to support kids like Jacob and is grateful for the ongoing support of John Hughes and the other businesses and individuals involved in the Kicking Goals Scholarship. We look forward to supporting Jacob as he finishes school and continues on to further studies," said Nick Slape, Chair of Foundation Barossa.
Applications for the Kicking Goals Scholarship 2020 will open in January 2020.
Individuals and organisations wishing to donate to the Kicking Goals Scholarship fund can contact Annabelle Elton-Martin, Foundation Barossa Executive Officer on 0455 774 333 or info@foundationprod.wpengine.com
**********
For further information, contact Annabelle Elton-Martin, Executive Officer on 0455 774 333