2019 Foundation Barossa Awards Night
25/02/2019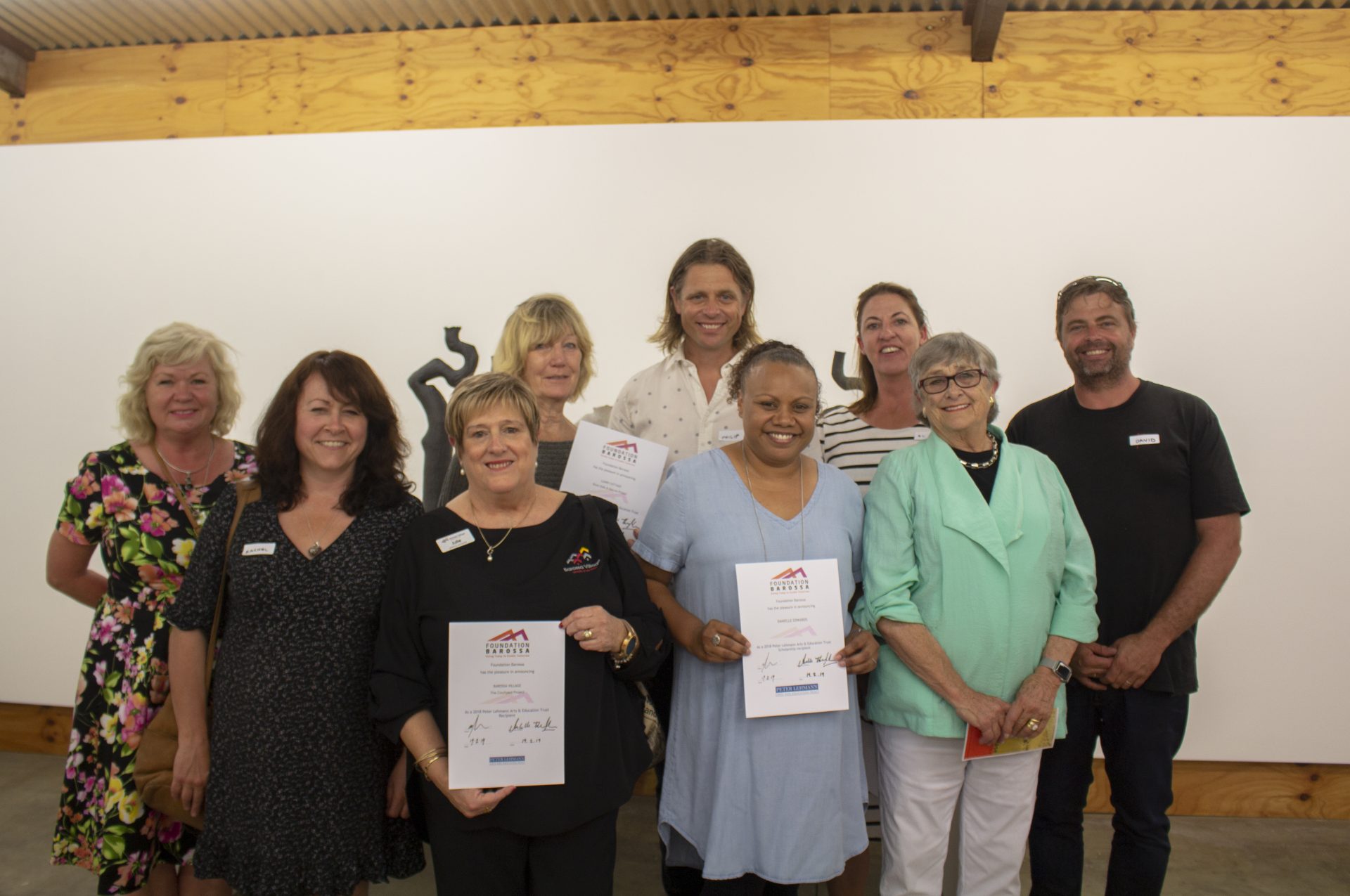 Last Thursday, Foundation Barossa launched its 2019 program with an event attended by over 70 guests including Barossa Mayor Bim Lange, Foundation Barossa Patron Kathryn Fuller, sponsors and supporters and generously hosted by the Jam Factory and Seppeltsfield.
In his opening remarks, Chair Nick Slape detailed the work of the foundation in the past year, which has included the award of seven scholarships, including two Concordis trainees for Kaesler Wines and Torbreck Vintners, the first Peter Lehmann Arts and Education Trust (PLAET) grants and over $5000 in Community Grants to the Drive My Future project, Backpacks for Kids and Steps to Better Health.
2017 Cellarmasters scholar Maddison Perry provided a heartfelt and often humorous update on her Bachelor of Veterinary Bioscience studies and highlighted the true impact of the scholarship for recipients.
"The scholarship allows me to seize every opportunity(including a work placement in Texas), and to be there early and to stay late" said Maddison. She went on to emphasise that the scholarship was the foundation of her success and again thanked Foundation Barossa, and its supporters for investing in her future.
Her words for echoed by Imogen McNamara, the Elderton Wine Making Excellence Scholar who spoke of her journey from Queensland to being the first female in her family to graduate from university. She thanked Foundation Barossa and Elderton for helping to make her winemaking dream possible.
Presenting the inaugural Peter Lehmann Arts and Education Trust grants together with sons David and Philip, Margaret Lehmann said it had been difficult to narrow down the project to just seven, all of which Peter would have loved.
Foundation Barossa also launched the ArtLease Program providing businesses and individuals with the opportunity to lease artwork from the Barossa Vintage Festival Art Collection. Funds from the program will support the running of the foundation, with a percentage returned to the Regional Gallery to support the Vintage Festival art prize.
The event was also the opportunity to launch the foundation's new website, which has been generously provided/donated by long-time supporters Fuller.
For further information on any of Foundation Barossa's programs contact:
Annabelle Elton-Martin,
Foundation Barossa Executive Officer
0455 774 333
info@foundationprod.wpengine.com