2017 FOUNDATION BAROSSA SCHOLARSHIPS ANNOUNCED
15/03/2017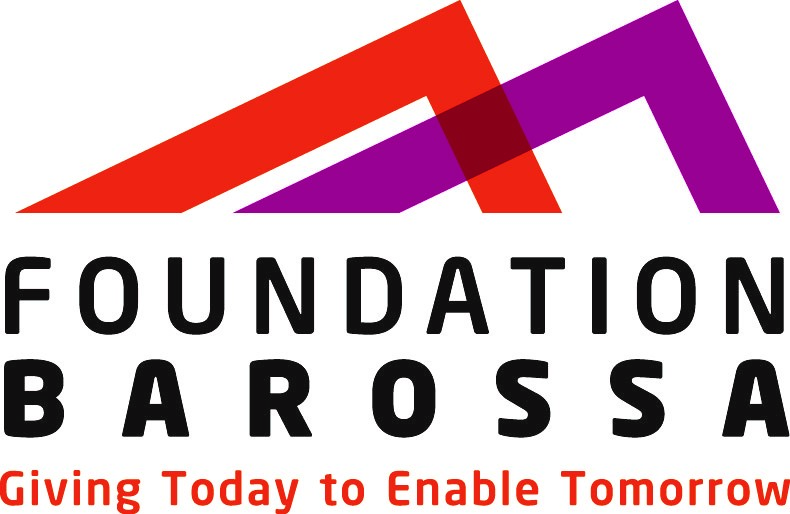 Foundation Barossa is pleased to announce the recipients of the 2017 Thomas, Cellarmasters and Kicking Goals scholarships. Julia Edwards, Morgan Leske and Maddison Perry, all from Nuriootpa, and Joshua Grace from Tanunda were the four recipients of this year's Foundation Barossa scholarships.
"Being awarded this scholarship is a wonderful gift and opportunity", said Julia Edwards, recipient of the 2017 Cellarmasters scholarship. "This scholarship enables me to pursue a wildly ambitious dream which I would not be able to achieve otherwise."
The scholars were officially announced and presented their awards at the Foundation Barossa event on Tuesday March 7th at the Tanunda Clubhouse.
"Each year we have the opportunity to support amazing young people achieve their goals of pursuing their dreams and this year is no exception", said Anita Bowen , Chair of Foundation Barossa "This year we have a real interest in the sciences by our scholars and with Julia Edwards I believe we have our first ever potential surgeon! Even our inaugural Kicking Goals scholar, Joshua Grace, who is still at high school is already thinking about a career in the health sciences."
"Each year this event is a real opportunity for all of our friends and supporters to come together to celebrate with our new scholars and their families." said Anita Bowen. "It's great that we have continued support from so many organisations across the Barossa to support the work we do through these scholarships, including the Clubhouse who assist us in hosting this event each year."
This years event included the announcement of two Cellarmasters scholarships, one Thomas scholarship and one Kicking Goals scholarship.
The event was attended by Mr Tony Piccolo MP, Member for Light, representing Minister for Employment, Aboriginal Affairs and Reconciliation, Manufacturing and Innovation, Automotive Transformation and Science and Information Economy, the Hon Kyam Maher MLC.
The event also included a presentation about the importance of community foundations, such as Foundation Barossa, by Ms Natalie Egleton, CEO Foundation for Rural and Regional Renewal.
2017 scholarship winners
Thomas Scholarship:
Morgan Leske, Bachelor of Psychology at University of Adelaide (Nuriootpa)
Presented by: Kathryn Fuller, Patron of Foundation Barossa
Cellarmasters Scholarship:
Maddison Perry, Bachelor of Veterinary Bioscience at University of Adelaide (Nuriootpa)
Julia Edwards, Bachelor of Medicine / Bachelor of Surgery (Nuriootpa)
Presented by: David Hutton, Vinpac
Kicking Goals Scholarship:
Joshua Grace (Tanunda) Presented by: John Hughes, Patron of Kicking Goals scholarship