Kicking Goals Scholarship - 2022 applications now open
28/02/2022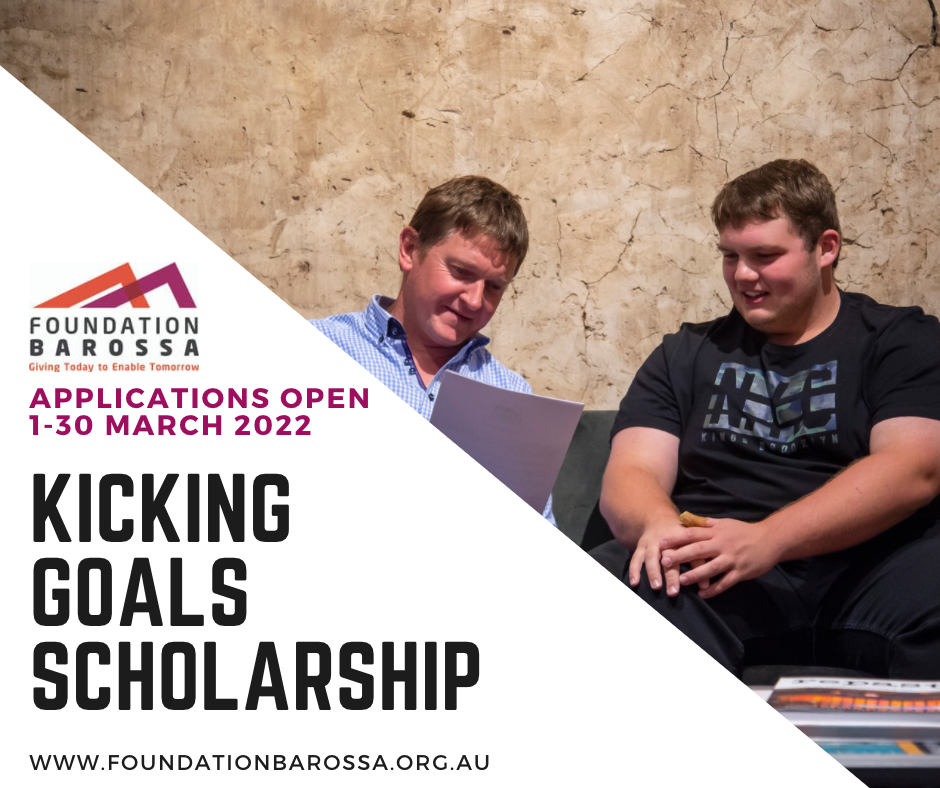 Who does the Kicking Goals Scholarship assist?
The Kicking Goals Scholarship is designed to provide some financial assistance ($500 per year) for students in Years 11 and 12, together with John Hughes mentoring the students, focussing on further education and employment. At the end of Year 12, there will be up to $3500 available for the student to spend on further education, educational aids or transport that may be required for education or employment.  Please note this scholarship is also open to students studying in a flexible learning environment.
Applications
Applications open on 1 March and close on 31 March 2022.
More Information
For further information, contact Annabelle Elton-Martin, Executive Officer on 0455 774 333.
---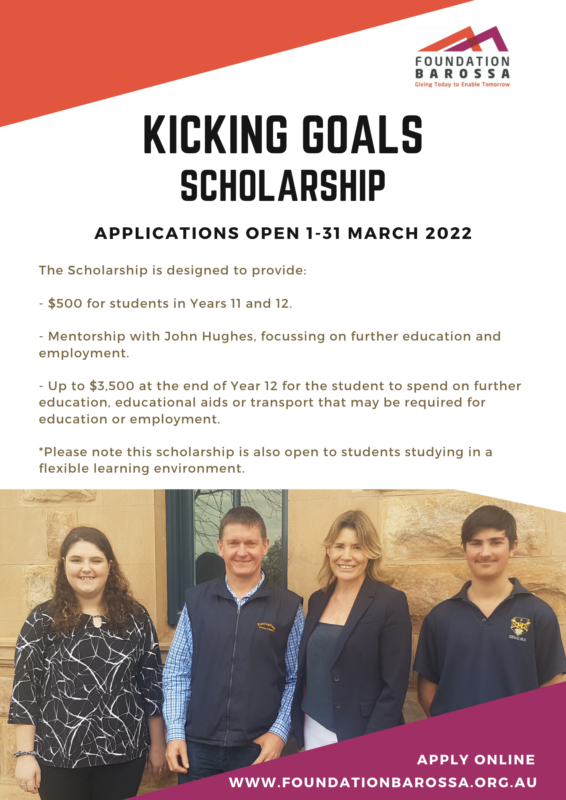 Read more and make your donation here – Kicking Goals page