YOUNG BAROSSANS BRINGING THE MUSIC
1/05/2023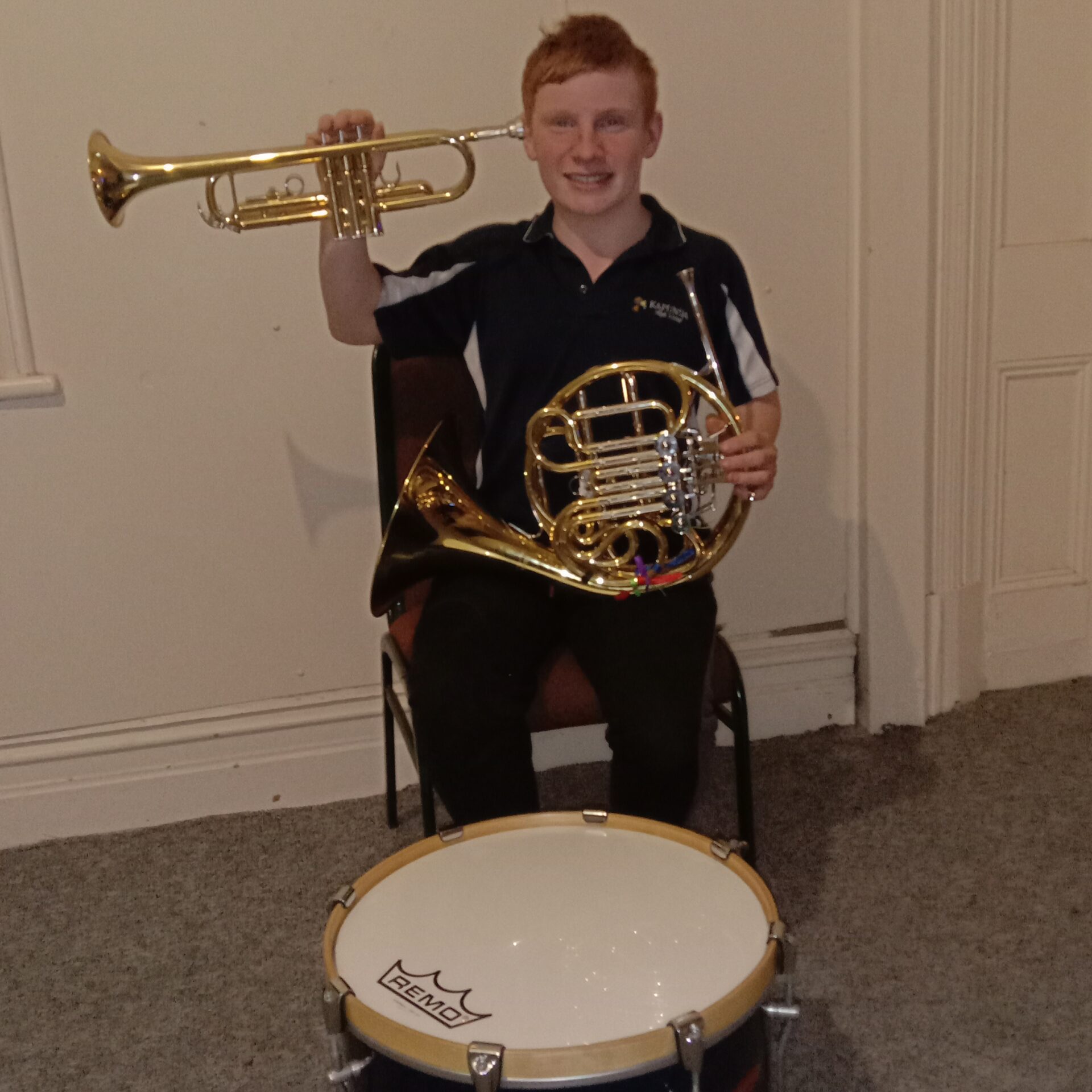 12 August 2022
Samual Hayes and Felix Lobegeiger are the 2022 recipients of the Barossa Bands scholarships. The aim of the Scholarship is to enable and promote the tuition of young, talented musicians.  Foundation Barossa awards these annual scholarships in collaboration with the Nuriootpa and Marananga Town Bands.
The scholarships provide $750 for travel, tuition, uniforms, instrument purchase, or hire. More importantly, the recipients are mentored by a local community band.
Nuriootpa High School student, Felix is looking to buy some new drumsticks and an electronic drum kit with an amp for sound.
For Kapunda High Student Samual, the scholarship will allow him to buy his own French Horn and continue lessons in each of his instruments (trumpet, French horn and tenor drum)
Music is a creative outlet for Samual who has autism. When asked what the scholarship would mean Samual replied " Music means I can blow out all my hot air with trumpet and practice control with French horn and bang out with tenor drum. It helps me feel calm. It's fun and a challenge and I really enjoy it."
The Barossa Bands Scholarship was launched in 2015 following the closure of the Barossa Junior Brass Band. Each year up to two scholarships are awarded to students in years 7 to 10. The Barossa Band Scholarship fund is open to receive further contributions through fundraising, donations or bequests.  Donations to this fund are tax-deductible.