Make an impact in your community and support the cause of your choice by giving a tax-deductible donation before 30 June
28/06/2021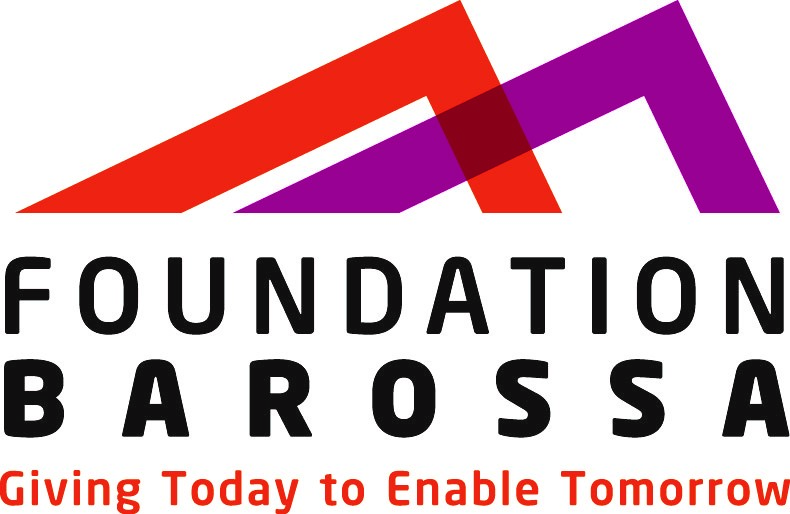 Make an impact in your community and support the cause of your choice by giving a tax-deductible donation before 30 June.
A donation at the end of this financial year does good in the community and will also reduce your taxable income. Foundation Barossa is a "Deductible Gift Recipient"  (DGR). This means we are endorsed (approved) by the Australian Taxation Office (ATO) and can provide tax-deductible receipts to donors when filling in your year-end tax return.
Choose the cause below you wish to support and 100% of your donation will go to that program.
————————————
Kicking Goals Scholarships:  John Hughes, Winemaker/Owner of Rieslingfreak, has established the Kicking Goals Scholarship. John has slight Cerebral Palsy and has always wanted to put together a Scholarship that enables a student with a disability to go further. The Kicking Goals Scholarship is designed to take a student in the Barossa region further into education, with the ultimate goal being employment.
Make your donation to Kicking Goals
————————————
Dr Ben Baker Memorial Scholarship:  Foundation Barossa and the Angaston Medical Centre established the scholarship in 2020 to honour the memory of Dr Ben Baker.
'As Ben's friends and business partners, we wanted to remember him in a way that helps someone achieve their dream of becoming a health professional'. Dr Adrian Griscti, Angaston Medical Centre.  The fund will provide an annual education scholarship of $1,000 to a student studying a course of (human) health.
Through scholarships like this, Foundation Barossa is helping young people to contribute to the future of the community.
Make your donation to the Dr Ben Baker Memorial Scholarship
————————————
Concordis Social Inclusion Trust:  Through funds raised by an annual collaborative winemaking project between Kaesler Wines, Seppeltsfield Wines, Torbreck Vintners and Two Hands Wines Concordis provides scholarships to assist those affected by homelessness, mental health, disability or other areas of disadvantage
Make your donation to the Concordis Social Inclusion Scholarships
————————————
BGWA Well-being Fund: The BGWA Well-being Fund will be used to benefit the Barossa wine and grape growing community by increasing capability via knowledge and understanding about various issues relating to mental health.  The outcomes will be designed to better equip members of the Barossa wine and grape growing community to engage in conversations and to provide active support for people, whose colleagues, friends or family members are facing mental health issues. It is intended that the grants will fund regular, formal mental health First Aid training. The training will cover areas such as what is mental illness, how to talk about mental health, the importance of self-care and how to support someone with mental health challenges.
Make your donation to the BGWA Well-being Fund
————————————
Peter Lehmann Arts & Education Trust:  The Peter Lehmann Arts and Education Trust (PLAET) was launched in 2014 to nurture and sustain the artistic and cultural fabric of the Barossa by providing access and education to a wide range of arts and cultural activities.
The trust came about to memorialise Peter Lehmann, a true son of the Barossa and supporter of all aspects of Barossa culture and heritage.
Make your donation to the Peter Lehmann Arts & Education Trust
————————————
Elderton Wine Making Excellence Scholarships: The one-year scholarship provides $3000 towards a student's Bachelor of Oenology (Winemaking) or Bachelor of Viticulture at an Australian University.  The successful applicant will receive mentoring from the team at Elderton. We encourage scholarship recipients to undertake a vintage placement at Elderton. During their placement, the Elderton team will mentor the student, giving them the building blocks for a winemaking career.
Make your donation to the Elderton Wine Making Excellence Scholarship

————————————
Thomas Scholarships:  Foundation Barossa's scholarships support students that might not otherwise go on to TAFE and university.
The three-year scholarships can pay for tuition, accommodation or equipment.
Through these scholarships, Foundation Barossa is helping young people to contribute to the future of the community.
Make your donation to the Thomas Scholarships
————————————
Barossa Bands Scholarships: The Barossa Bands Scholarship was created in 2015 following the disbanding of the Barossa Junior Brass Band. The aim of the Scholarship is to enable and promote the tuition of young, talented musicians who will be mentored by one of the local community bands.
 Make your donation to the Barossa Bands Scholarships
---
"Giving is not just about making a donation, it's about making a difference".
 Thank You.
---
For further information on how you can support any of Foundation Barossa's programs email Annabelle Elton-Martin, Foundation Barossa Executive Officer.
Thank you for your support of Foundation Barossa.