Grant supports new music, sculpture and local heritage projects
28/08/2021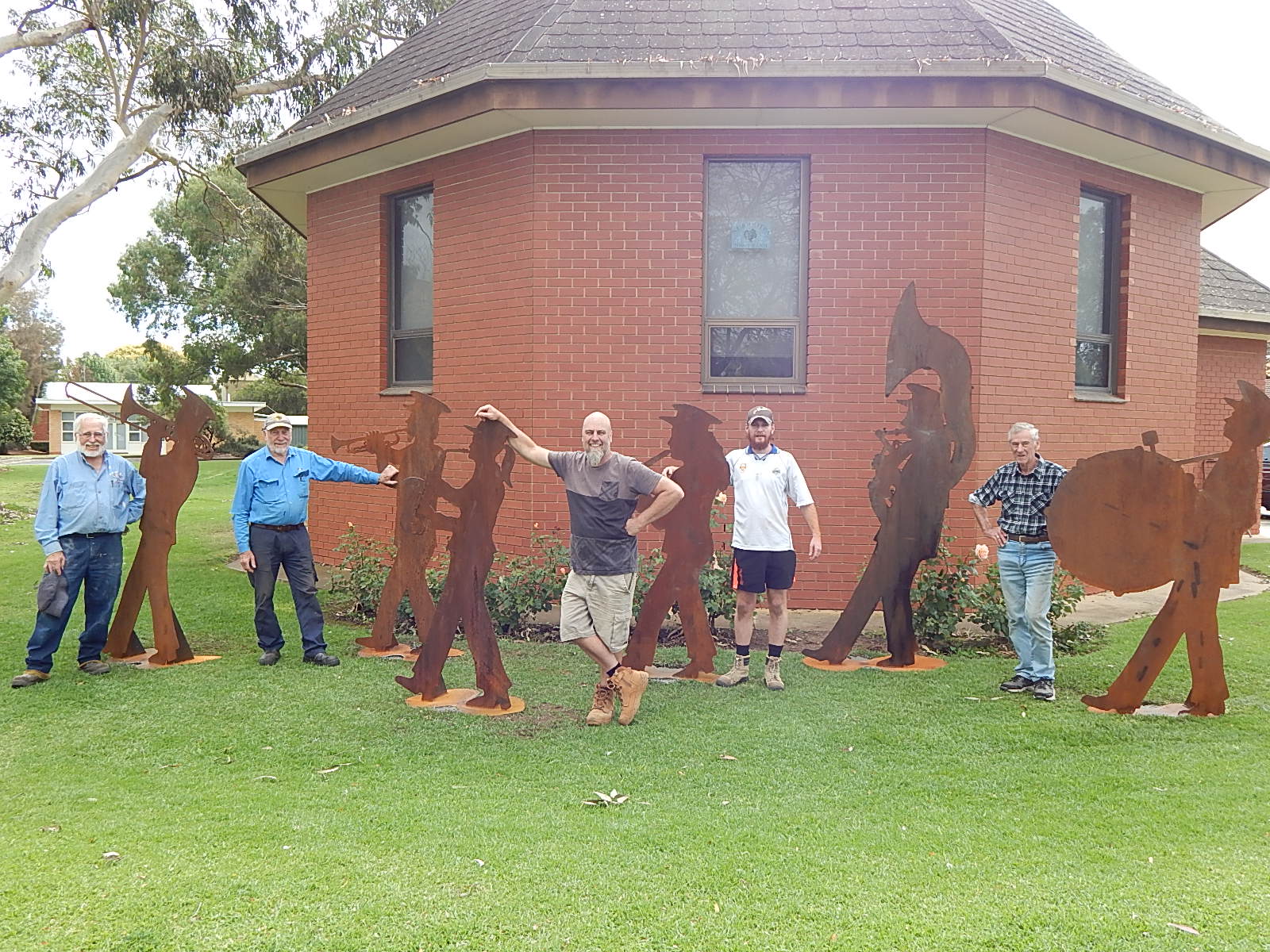 Foundation Barossa is excited to announce the recipients of the third round of Peter Lehmann Arts and Education Trust (PLAET) grants. 
The four successful projects will share in over $15,000. They were chosen from a diverse range of applications that show the breadth and depth of the arts, culture and history in the Barossa. 
"Another exciting and wonderful group of PLAET recipients who will bring lasting benefit to the Barossa. I am thrilled with the response", said Margaret Lehmann. 
Funding will support the development of a Barossa Heritage Trails App. The app will include seven digital walking, cycling, or driving tours and trails of Barossa towns. It will promote Barossa's heritage and share heritage experiences with the local community and visitors. 
Local radio station BBBFM will receive funding for a CD titled 'Musical Creatures of Valleys & Plains' featuring 15 local artists. The CD will support the growth and development of the artists' music careers and develop links with the community. 
Josh van Konkelenberg will conduct an intensive residency at the Hill & Son Organ building on outcomes of 2020 mentorships. This will include two workshops for amateur organists, a public masterclass for Barossa based organists and pianists, and a concert 
The Barossa Bushgardens have hosted 10 SALA exhibitions over the last 11 years. This has established and enhanced the connection between the local natural environment and art scene in the Barossa. The Bushgardens will use the grant to establish an acquisitive sculpture prize held during the SALA festival. The Barossa Regional Acquisitive Sculpture prize will support, promote and raise awareness of the local art community in a unique setting. 
"We are really grateful for the opportunity that Foundation Barossa and the Peter Lehmann Arts and Education Trust are giving us and are delighted to become a bigger part of the Barossa's diverse art scene as well as supporting local emerging and established artists", said Doreen Von Linden of the Barossa Bushgardens. 
Established in 2014, The Peter Lehmann Arts and Education Trust (PLAET) fosters arts and cultural learning opportunities and access. It provides grants for arts, culture, and education projects in the Barossa. Foundation Barossa oversees the administration of the trust with an Advisory Committee, including members of the Lehmann family. 
---
READ MORE about the Peter Lehmann Arts & Education Trust here.
For more information: email Annabelle Elton-Martin, Foundation Barossa Executive Officer.