Community grant drives inclusive play at Tanunda Primary School Disability Unit
10/01/2023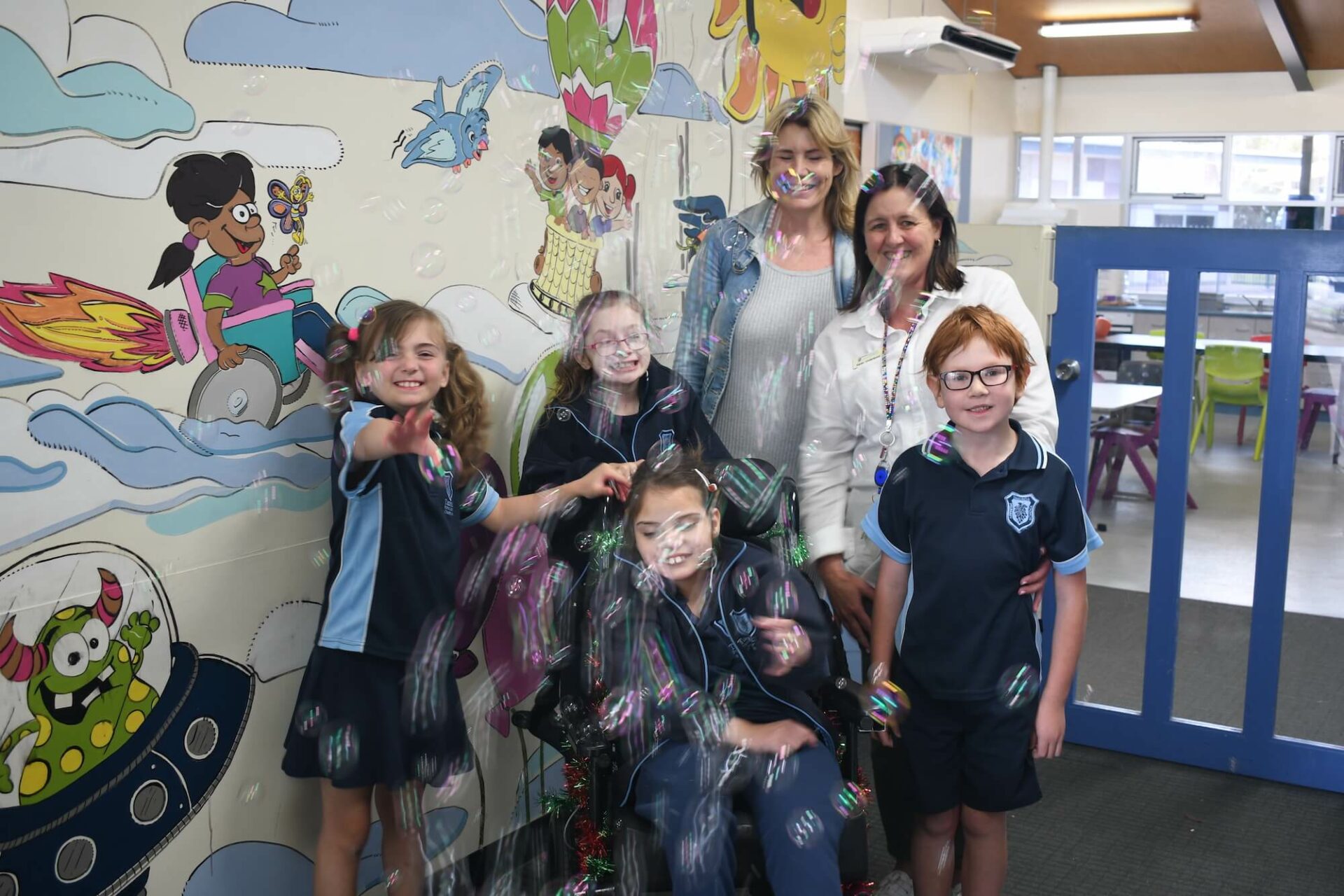 5 December 2022
Tanunda Primary School's Disability Unit are always looking for opportunities to continue the journey to accessible play. A part of this is incorporating special equipment into playtimes to ensure that all students are included and incorporated. For students who are immobile they are constantly looking for ways to incorporate their specific needs and ensure that they are making play enjoyable!
The Tanunda Disability Unit is a purpose-built facility for students with severe and multiple physical disabilities and/or intellectual disabilities. Students are able to participate in an inclusive school curriculum that is tailored to their
individual needs
As part of searching for appropriate play items, Tanunda Disability Unit applied to Foundation Barossa for a Community Grant to purchase a bubble machine and music speaker.
The Foundation Barossa Community Grants program supports community-based projects throughout the Barossa region. The projects assisted address key needs, building community strength and finding collaborative solutions to opportunities and problems.
"This creates a strong, vital community in which everyone can participate and contribute.
This is one-way Foundation Barossa makes a long-term contribution to nurturing our community." Said Executive Officer, Annabelle Elton-Martin
The new inclusive play items mean students are able to engage in play through the comfort of their wheelchairs bringing a lot of joy to the students.
"The bubble machine and music speaker bought from the Foundation Barossa community grant enable all students at the Tanunda Disability Unit, to engage in playtimes that are inclusive and accessible," said Karen Underwood, Senior Leader of Tanunda Disability Unit.