Barossa Grape & Wine Association Sub Fund
What is the BGWA Sub Fund?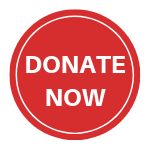 Seed funding received into the BGWA Sub Fund will be invested until they are of sufficient size to generate income that can be gifted out in the form of a hardship grant. It is expected that tax deductible donations will assist growth of the BGWA Sub Fund corpus so that it can be sustained into perpetuity.
Who does the BGWA Sub Fund assist?
Grants will be awarded annually to support families of the Barossa wine and grape community that have suffered a bereavement or who are dealing with a terminal illness in the family. Recipients will be selected by a panel comprising a Foundation Barossa Board Member and at least two others selected from the Barossa Grape & Wine Association.
Applications
Applicants will be required to provide evidence of their need / hardship. Applications will be accompanied by:
Letter of Application – including personal details as specified
Evidence of Barossa residency, membership of BGWA, community involvement etc.
More Information
For further information, contact Annabelle Elton-Martin, Executive Officer on 0455 774 333.
Donations
You can support your community and Foundation Barossa by donating directly to the BGWA Sub Fund.